Albany Florist and Gifts
A locally-owned full-service florist servicing Albany, Oakland, Berkeley, Richmond, El Cerrito areas. Member of BloomNation florist network. Same day delivery – shop in-store and online.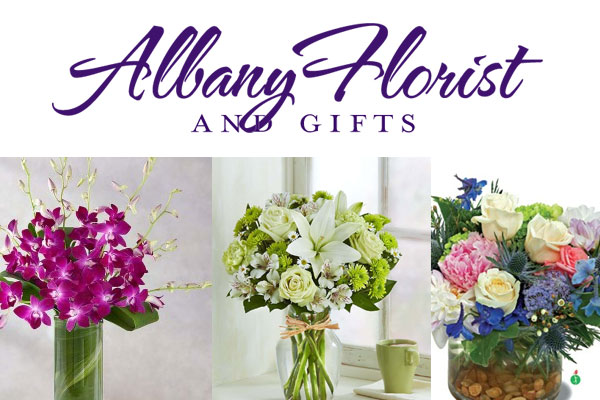 Products :
Fresh Flowers (Roses, Tulips, Lilies, Orchids, Hydrangeas, Dahlias)
Occasional Flowers
Plants
Gifts
Flower and Gifts for Occasions : Birthdays, anniversaries, congratulations, Love and romance, new babies, weddings, graduations, proms, baby showers, events, engagements and holidays.
Flower Delivery Areas :
Albany, Berkeley, El Cerrito, El Sobrante, Emeryville, Hercules, Oakland, Piedmont, Pinole, Richmond, San Pablo.
Zip Codes :
94530, 94547, 94564, 94601, 94602, 94603, 94604, 94605, 94606, 94607, 94608, 94609, 94610, 94611, 94612, 94613, 94614, 94615, 94616, 94617, 94618, 94619, 94620, 94621, 94622, 94623, 94624, 94649, 94660, 94661, 94662, 94666, 94701, 94702, 94703, 94704, 94705, 94706, 94707, 94708, 94709, 94710, 94711, 94712, 94720, 94801, 94802, 94803, 94804, 94805, 94806, 94807, 94808, 94820, 94850
Price Range :
– $49.99 or less
– $50 – $74.99
– $75 – $99.99
– $100 – $124.99
– $125 – $149.99
Store Hours :
Mon-Fri : 9:00am – 6:00pm
Saturday : 9:00am – 3:00pm
Sunday : 9:00am – 2:00pm
Store & Pick-Up Address :
Albany Florist and Gifts
823 San Pablo Ave, Albany, CA 94706
Phone : 510-528-1000
Website : albanyfloristca.com