Auto Parts stores in Van Nuys, CA
4 Wheel Parts Van Nuys
The Van Nuys store is conveniently located off of the 405 freeway, south of Roscoe, in the sunny San Fernando Valley. Get the best priced aftermarket parts for trucks, Jeeps, SUVs & ATVs at 4 Wheel Parts Van Nuys, CA. DIY or experience the ease of tailoring your vehicle with our expert customization services for off-roading or daily driving.
Address
7640 Sepulveda Blvd., Van Nuys CA 91405
Phone: 818-988-2754
Sales Associate: 818-988-2754
Fax: 818-988-2401
Email: van@4wheelparts.com
Opening Hours :
Friday: 9 a.m. – 6 p.m. (Local Time)
Saturday: 9 a.m. – 3 p.m. (Local Time)
Sunday: Closed
Monday: 9 a.m. – 6 p.m. (Local Time)
Tuesday: 9 a.m. – 6 p.m. (Local Time)
Wednesday: 9 a.m. – 6 p.m. (Local Time)
Thursday: 9 a.m. – 6 p.m. (Local Time)
Store Webpage : www.4wheelparts.com
Advanced Auto Supply Inc.
Auto parts store in Van Nuys, Los Angeles, California.
Address : 14543 Delano St, Van Nuys, CA 91411, United States
Phone : +1 818-786-6565
Carquest Auto Parts Van Nuys
Auto parts store in Van Nuys, Los Angeles, California.
In-Store Services :
Motor & Gear Oil Recycling, Battery Recycling, Battery Installation, Charging & Starting System Testing, Engine (OBD-II) Code Scanning'.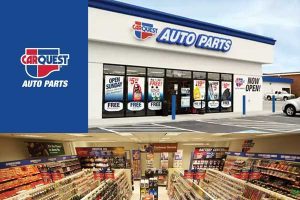 Address : 14939 Oxnard St, Van Nuys, CA 91411, United States
Phone : +1 818-786-8080
Store Hours :
Sat 7:30 AM – 8:00 PM
Sun 8:00 AM – 6:00 PM
Store Webpage : www.carquest.com
NAPA Auto Parts ~ Genuine Parts Company
Van Nuys NAPA Auto Parts store stocks auto parts, tools and equipment and many other items for heavy duty trucks, marine, and farming equipment.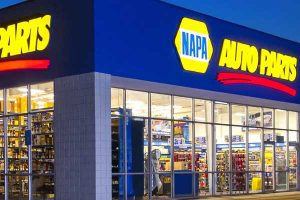 Address : 6141 Kester Ave, Van Nuys, CA 91411
Phone : (818) 988-9834
Store Hours :
Mon-Fri : 8:00 AM-7:00 PM
Sat : 8:00 AM-5:00 PM
Sun : 9:00 AM-3:00 PM
Store Webpage : www.napaonline.com
Advance Auto Parts Van Nuys
Auto parts store in Los Angeles, California.
Address : 6110 Sepulveda Blvd, Van Nuys, CA 91411
Phone : (818) 464-3980
Opening Hours :
Mon – Sat 7:30 AM – 9:00 PM
Sun 9:00 AM – 6:00 PM
Store Webpage : advanceautoparts.com