Founded in 1980, Central Garden & Pet Co is a leading innovator, manufacturer, supplier of quality branded products for consumer and professional use in the lawn and garden and pet supplies markets in the U.S.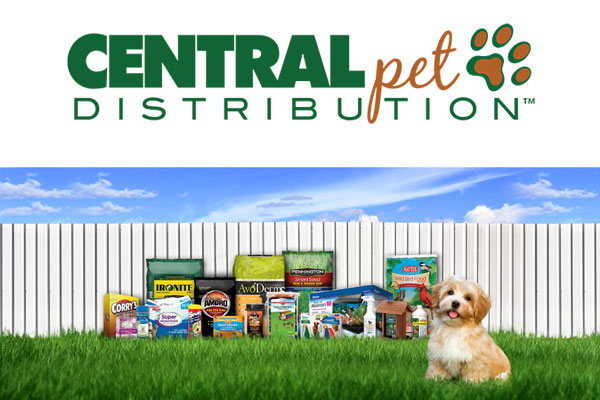 Central Pet Distribution (Distributor or supplier of Central's products to dealers and businesses across America!
Brands All Glass Aquarium, Breeder's Choice, Super Pet, Kaytee, Farnam, Four Paws, and More.
Products :
► Altosid mosquito control products
► Amdro insect and pest products
► Aqueon aquarium products
► Farnam horse care products
► Kaytee products and food for pet birds, wild birds, and small animals
► Nylabone dog chews and toys
► Pennington lawn and garden products
► Sevin garden and lawn products
► Starbar products for rural insect control
Address :
Corporate Office
1340 Treat Blvd., Suite 600, Walnut Creek, CA 94597, US.
Midwest Region
4038 Rock Quarry Rd, Suite 100, Dallas, TX 75211
Phone : (800) 537-3637
Fax : (888) 469-6131
Email : [email protected]
West – Central Region
4601 Florin-Perkins Rd, Suite 100, Sacramento, CA 95826
Phone : (800) 268-4738
Fax : (800) 296-2762
Email : [email protected]
Southwest Region
13227 Orden Dr, Santa Fe Springs, CA 90670
Phone (800) 283-4738 Fax (562) 505-6182
Email : [email protected]
Northwest Region
500 Milwaukee Ave N, Suite 200, Algona, WA 98001
Phone : (800) 777-4833
Fax : (800) 834-3277
Email : [email protected]
Northeast Region
401 Cabot Drive, Hamilton, NJ 08691
Phone : (800) 631-7724
Fax : (800) 448-1245
Email : [email protected]
Southeast Region
11316 N 46th St, Suite 1, Tampa, FL 33617
Phone : (800) 277-7387
Fax : (813) 975-0755
Email : [email protected]
Phone : (800) 631-7724
Email : [email protected]
Website : www.central.com | www.centralpet.com