Founded in in 1982, Destination Baby & Kids is a family owned bay area baby furniture store in Dublin, California. Specializing in quality latest baby furniture, gliders, strollers, car seats, and other baby furniture that is guaranteed to last. Provide parents with the highest quality, brand name furniture that is modern and in-style, but also within budget. Servicing Livermore, Pleasanton, San Ramon, Danville, Castro Valley, Hayward, and more.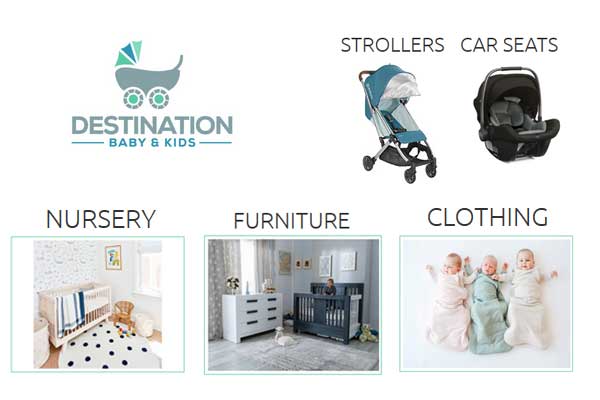 Products :
Baby furniture
Beds and bedding
Booster seats
Car seats
Cribs and accessories
Diapering and changing items
High chairs
Kids furniture
Lighting
Mattresses
Mobiles
Play mats and activity gyms
Skin care products
Strollers
Toddler and infant toys . . . & more!
Brands :
Lollipop, Newport Cottages, Nuna, UPPAbaby, Moonlight Slumber, Mima, Goumikids and many more.
Shop Online :
Shop Now at www.destinationbabykids.com
Services :
Car seat installation checks
Nursery design consultations
Online baby registry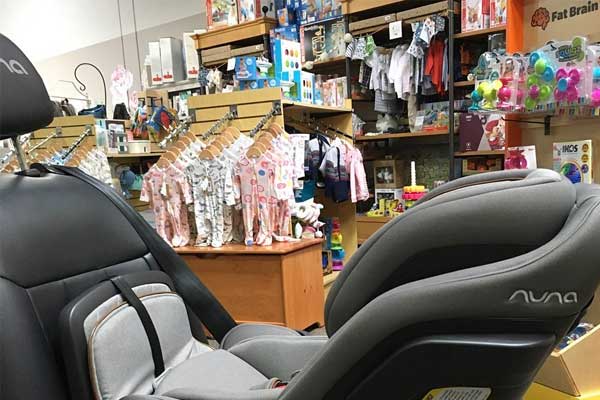 Address :
Destination Baby & Kids
7054 Village Pkwy, Dublin, CA 94568
Phone : 925-479-9599
Store Hours :
Now open for in-store shopping on most items. Destination Baby requiring appointments for guests looking to shop and test drive strollers & car seats. Visit here for an In-Store Shopping Appointment.
Business Hours :
Sunday : 12:00 Noon – 5:00 PM
Monday : 11:00 AM – 6:00 PM
Wednesday : 11:00 AM – 6:00 PM
Thursday : 11:00 AM – 6:00 PM
Friday : 11:00 AM – 6:00 PM
Saturday : 11:00 AM – 6:00 PM
Email : destinationbabykids[at]gmail.com
[at] = @
Website : www.babystoredublin.com | Facebook | Instagram