Dr Trilla Cajulis DDS – Pediatric Dentist Chula Vista.
Cajulis Pediatric Dentistry is a leading pediatric dental care practice in the Eastlake community of Chula Vista, California.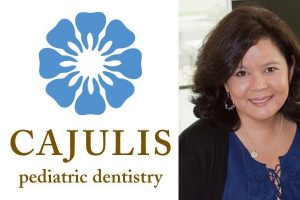 Pediatric Dental Treatments by Cajulis Trilla R DDS :
Offers a full array of dental services including
– Topical Fluoride
– Dental Sealants
– Root Canal Treatment
– Bonding
and more.
Address :
Dr. Trilla R Cajulis, D.D.S.
Pediatric Dentistry
890 Eastlake Pkwy Ste 206
Chula Vista, CA 91914
Tel : (619) 946-7477
Fax : (619) 397-0314
Email : [email protected]
Website : www.drcajulis.com | Facebook