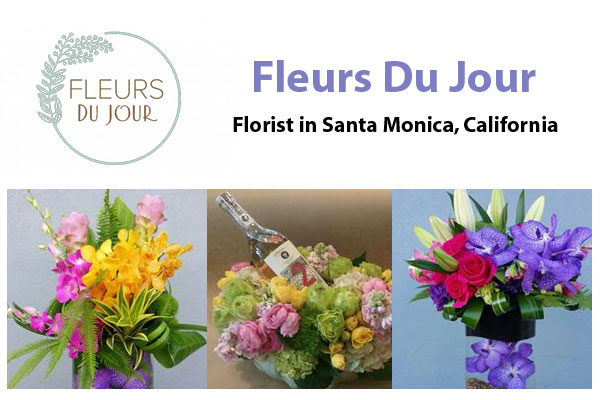 Fleurs Du Jour Santa Monica
Florist and flower delivery shop in Santa Monica, California. Fleurs du Jour provides elegant floral arrangements for all occasions, including weddings, entertainment and corporate events, parties and bereavement ceremonies.
Products :
Fresh Flowers
Flower Bouquets
Roses
Orchids
Services :
In-store and online florist
Next Day Flower Delivery
Custom Floral Arrangement
Wedding Florist
Corporate Floral Arrangements
Price Range :
$75 – $99.99
$100 – $124.99
$125 – $149.99
$150 and above.
Address :
Fleurs du Jour
2525 Main St # 105 Santa Monica, CA 90405
Phone : (310) 399-9131
Store Hours :
Mon-Fri : 9:00am to 6:00pm
Saturday : 9:00am to 6:00pm
Website : fleursdujour.net