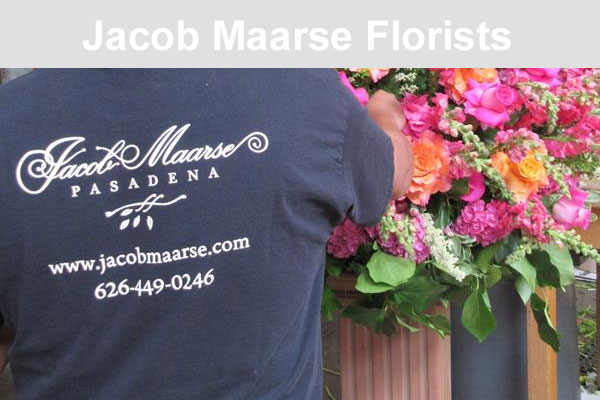 Jacob Maarse Pasadena CA
One of the leading local Southern Californian florist and flower shop in Pasadena CA. Jacob Maarse Florist offers same day flower delivery in Pasadena and surrounding areas.
Products :
Get well flower, gift basket, Mother's Day flowers, Valentine's day, New baby, birthday flowers.
Buy Flowers :
Jacob Maarse's Flower shop accepts orders online or in-store.
Address :
Jacob Maarse Florist
655 E Green Street Pasadena, CA 91101
Phone : (626) 449-0246
Shop Hours :
Mon-Fri : 8:30am to 5:30pm
Sat : 8:30am to 5:30pm
Website : jacobmaarse.com