List of Immigration Lawyers in Los Angeles California.
Thomas M. Lee Law offices, APLC
Immigration & Employment Lawyer in Los Angeles, California. For a free confidential legal consultation by phone, call at (213) 251-5533 or email with your questions on [email protected].
Address :
Located in: City Center on 6th
3435 Wilshire Blvd # 2400, Los Angeles,
CA 90010, United States
Phone : +1 213-251-5533
Website : www.thomasmlee.com
Haven Law Group, A.P.C.
Daniel T. Huang immigration attorney in Monterey Park, California.
Address :
1111 Corporate Center Dr #106, Monterey Park,
CA 91754, United States
Hours of operation
Monday through Thursday: 9 AM – 6: 30 PM
Friday, 9 AM – 1:30 PM
Phone : 626-289-0006
Fax : 866-295-7308
Website : www.danielimmigration.com | LinkedIn
Law Offices of David M. Haghighi, APC
Immigration Attorneys Located in Los Angeles, California & NATIONWIDE. Speaks Indonesian, Tagalog, Spanish, and Mandarin.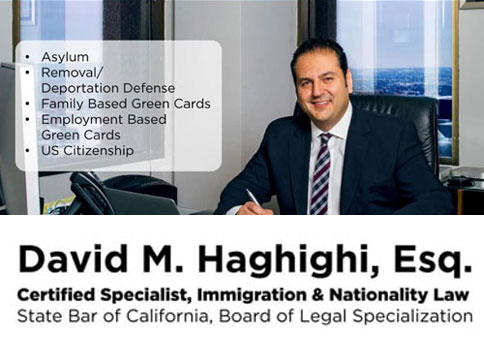 Address :
3435 Wilshire Blvd., Suite 2460
Los Angeles, California 90010
Tel: (888) 785-5888
Tel: (213) 632-3900
Email : info[at]haghighi-law.com
[at] = @
Website : www.haghighi-law.com
Law Offices of Gihan L. Thomas
The Law Offices of Gihan Thomas, P.C. proudly practice all aspects of the US Immigration Laws from Family petitions, Fiance visas, Asylum hearings, removal hearings, bond and detention, Appeals before the Board of Immigration Appeals, Federal litigation before the Circuit Court of Appeals, Motions to Reopens and all types of visas (student, business, employment, and investments).
Address :
930 Colorado Blvd Unit 2, Los Angeles,
CA 90041, United States
Phone : (310) 203-2242
Fax : (310) 203-2287
Email : g.thomas[at]gihanthomaslaw.com
[at] = @
Website : gihanthomaslaw.com
C. S. Lee, Attorney At Law
Charles S. Lee is an immigration attorney in Los Angeles, California. Mr. Lee practices both business and family immigration, Non-Immigrant Visas, U.S. Citizenship and Naturalization. Serving clients in the Los Angeles metropolitan area and on a nationwide basis. Speaks English, Korean, and Spanish.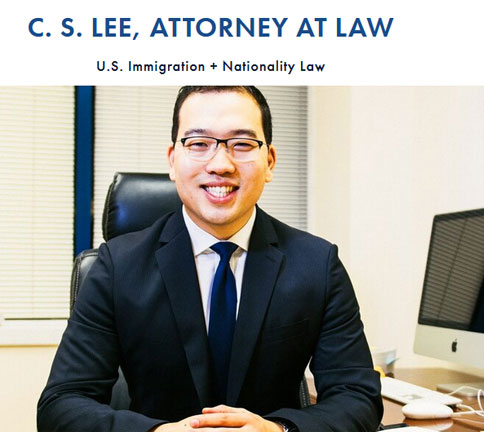 Address :
4465 Wilshire Blvd., First Floor
Los Angeles, CA 90010
Phone : (213) 282-3848
Email : Charles[at]CSLeeAttorney.com
[at] = @
Website : csleeattorney.com
Ramona Kennedy Law Offices (Kennedy Law L.C.)
Multi-Practice law firm and Iranian immigration lawyer in Los Angeles, California. Also practices Criminal Defense, Personal Injury, and Business Law.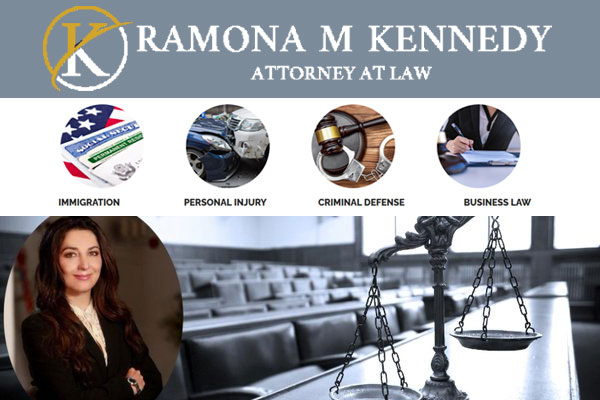 Los Angeles County Office :
10880 Wilshire Blvd, Suite 1101
Los Angeles, CA 90024
Phone : (310) 623 0080
Email : kennedycounsel[at]gmail.com
[at] = @
www.bestlawyerusa.com
JQK Law Firm
JQK Immigration Law Firm is a full-service US immigration law firm serves individuals and businesses across the world. Language spoken : English or Persian/Farsi.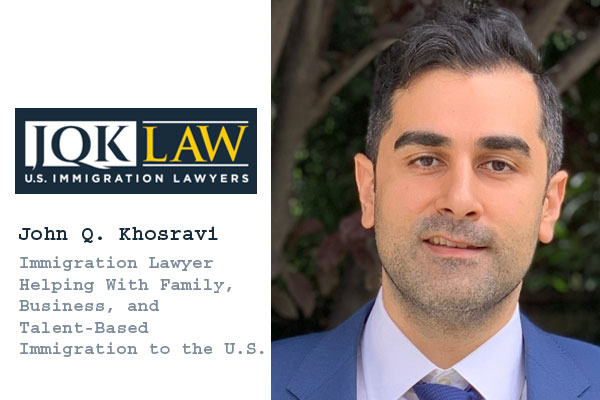 Address :
12121 Wilshire Blvd., Suite 810, Los Angeles, CA 90025
Phone : (818) 934-1561
Email : info[at]jqklaw.com
[at] = @
www.jqklaw.com