Next Tail Mobile Pet Grooming, Los Angeles, California.
Professional mobile pet grooming service specializing in all breeds of dogs and cats. Trained and certified in dog and cat grooming as well as pet CPR.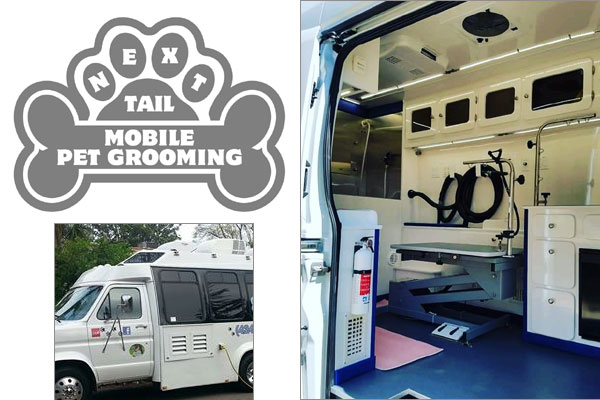 Basic Service includes :
– Nails Trimmed and Filed
– Inner ear hair removal and cleaning
– Inspection for Ear Infection
– Sanitation Trim
– We shave pads
– Pre Brush Out before Bath
– Soothing bath with all natural shampoo and remoisturizing conditioner
– We check for fleas and ticks
– Blueberry Facial
– Toothbrushing
– Inspection for Plaque and Tarter
– Towel and Fluff Blow Dry
– Brush Out
– Haircut of Your choice depending on coat conditions (if haircut is desired)
– Cologne *Anal Gland Expression is Available for an additional fee
We Use Espree an all Natural & Organic products.
Address :
Sawtelle, Los Angeles, CA 90025
Hours :
Monday : 8:00 AM – 8:00 PM
Tuesday : 8:00 AM – 8:00 PM
Wednesday : 8:00 AM – 8:00 PM
Thursday : 8:00 AM – 8:00 PM
Friday : 8:00 AM – 8:00 PM
Saturday : CLOSED
Sunday : CLOSED
Phone : 424-293-2466
Email : [email protected]
Web : Facebook