Park N Travel Oakland – Offsite Cheap Parking Lot near Oakland Airport (OAK)
Park N Travel Oakland Airport (OAK) offers lowest rate daily / short term / monthly / long term airport parking near Oakland International Airport (OAK).
► Self Parking – You Keep Your Keys.
► Free 24 Hr Shuttle To & From Terminals. Luggage assistance available for customers 24/7.
► One of the Closest (Approx. 3 min / 1.1 mi), most convenient parking facilities to OAK.
► Safe, Secure & On Time! 24/7 Surveillance & Security.
► Shuttle drop-off and pick-up is located across the street from baggage claim.
► Handicap ADA Aisle Access.
► Online Reservations.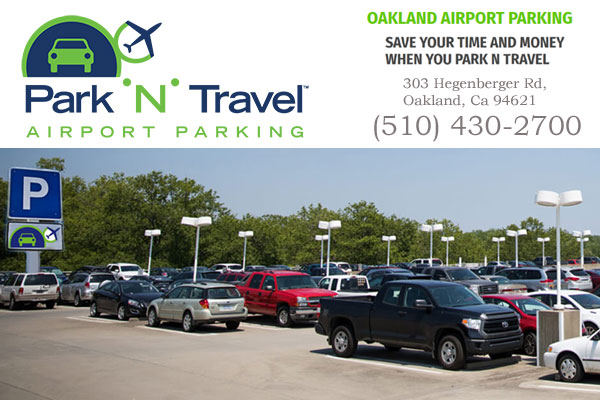 Parking Rates and Online Booking :
Visit website for online reservation and parking rates
at www.iparkntravel.com
Or
you can book online Here
► airportparking.com/oak
► airportparking.com/oak/lot/park_n_travel
Address :
OAK – 303 Hegenberger RD
303 Hegenberger Rd, Oakland, CA 94621
Phone : (510) 430-2700
OAK – 10001 Doolittle
10001 Doolittle Drive, Oakland, CA 94603
Phone : (510) 638-7272
OAK – 250 Hegenberger RD
250 Hegenberger Road, Oakland, CA 94621
Phone : (510) 569-0101
Email : info[at]iparkntravel.com
[at] = @
Website : www.iparkntravel.com