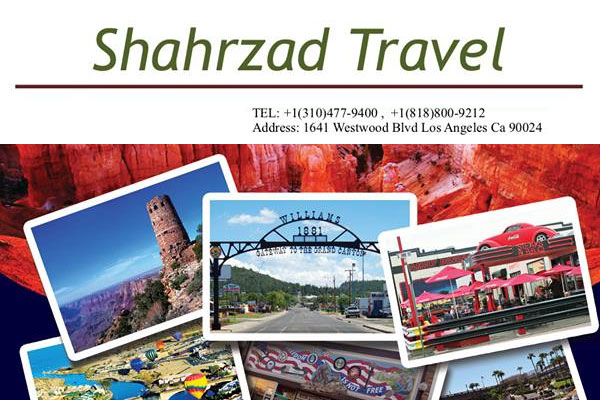 Shahrzad Travel Agency Los Angeles
Persian travel agency in Los Angeles, California. Offering tour packages time to time. visit Facebook page for current tour offers.
Products / Services :
– Grand Canyon Tour : 4 DAYS AND 3 nights, hotel with breakfast
Price $ 495.
– Canada Tour package (Vancouver, Victoria Island and Banff).
– Turkey Tour package.
Address :
Shahrzad Tours & Travel
1641 Westwood Blvd
Los Angeles, California 90024
Phone : +1 310-477-9400, +1 818-800-9212
Website : shahrzadtours.com | Facebook
Note : replace [at] = @