Turkish Airlines® California Locations :
Find here Turkish Airlines Los Angeles office and Turkish Airlines San Francisco office locations including airport sales office, ticket sales offices and cargo office address and contact information.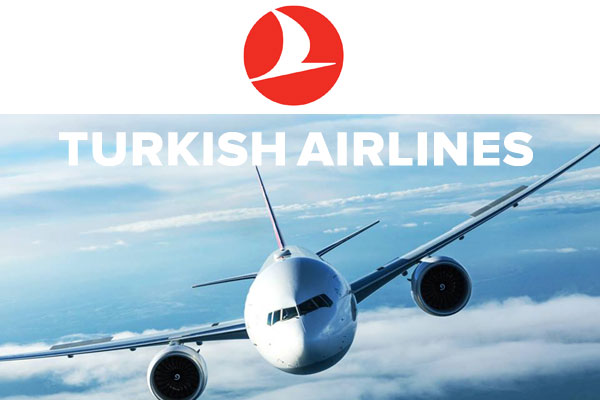 Los Angeles Airport Sales Office
Address :
Los Angeles World Airport
Tom Bradley International Terminal Departure Level 380 World Way West Suite 3326 / San Diego Shuttle: http://www.mastershuttle.com

Working hours :
Everyday 12.00-18.00

Telephone : +1 800 874 8875
Fax : +1 310 695 6331
E-mail : [email protected] Please send e-mail to [email protected] or call center for future dated ticketing issues. As dealing only operational ticketing transactions at the airport, please do not come to airport. For lost and found, you may call +1 866 810 7102 call center.
Los Angeles Ticket Sales Office
Address :
Turkish Airlines Inc.
2101 Rosecrans Ave. Suite 5264 El Segundo CA 90245
Working hours : Monday-Friday 09:00-17:30.
Telephone : +310 640 8991 93 95 / +310 640 9268
Fax : +1 310 640 9299
E-mail : [email protected]
Los Angeles Cargo Office
Address :
6040 Avion Drive Los Angeles CA 90045
Working hours : Monday-Friday 08:30-18:30.
Telephone : 1-310-646-1443
Fax : N/A
E-mail : [email protected]
San Francisco Airport Office
Address :
San Francisco International Airport
INTL Terminal san Francisco, CA 94128
Working hours : Ticketing / reservation service is available everyday between 14:30 – 17:30 at the designated check-in counters. Operation Office is open everyday between 11:00 – 19:30 and not accessible to public.

Telephone : +1 415 510 77 77 / +1 650 821 24 30/31 / +1 800 874 88 75 (Call Center)
Fax : +1 650 821 24 32
E-mail : [email protected]
San Francisco Ticket Sales Office
Address :
Down Town Office
P.O. BOX 280638
San Francisco, CA 94128
(For reservation and Ticketing transactions contact our ticketing office or email)

Working hours : Everyday 09:00-17:30 (except Saturday and Sunday)
Telephone : +1 415 510 77 77 / +1 800 874 88 75 (Call Center)
Fax : +1 (415) 510-7699
E-mail : [email protected]
San Francisco Cargo Office
Address :
632 West Field Rd. San Francisco CA 94128
Working hours : Everyday 09:00-17:30 (except Saturday and Sunday)
Telephone : 650-351-0340 ext: 8
Fax : 650-821-2250
E-mail : [email protected]
TURKISH AIRLINES HEADQUARTERS
Turkish Airlines General Management Building, Ataturk Airport, Yesilkoy 34149 Istanbul Turkey.
Phone : +90 212 463 63 63
Fax : +90 212 465 21 21