Surfas Culinary District Los Angeles, CA
Surfas Culinary District is a Los Angeles, California based kitchen and restaurant supply store. 3 locations are Los Angeles (CA), Costa Mesa (CA) and Hot Springs (AR). Find Warehouse, office and outlet store address of Surfas Culinary District.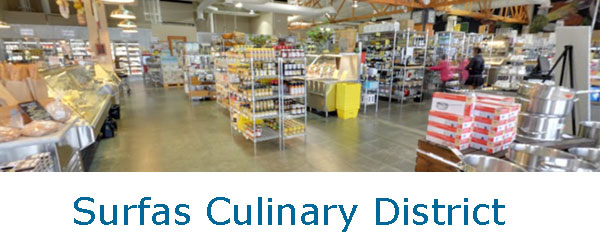 Surfas Culinary District (LA, OC, AR)
Surfas is a popular source for quality cookware or restaurant equipment for both the professional and serious food lovers. For over sixty years, Surfas has been designing and installing premier commercial kitchens.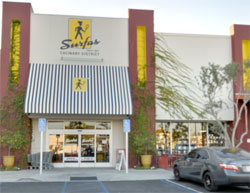 Surfas Culinary District is the online one-stop source for Surfas info (LA, OC, AR), events, and a selection of quality tools, food and equipment for all chefs.
Products :
Apparel, Appliance, Bar Supply, Cookware, Cutlery, Equipment, Food, Furniture, Gift Baskets, Gift Certificates, Janitorial, Kitchen Tools, Newport Meat, Refrigeration, Shelving, Sinks and Faucets,
Storage, Supplies, Table Top and more.
Hours :
Mon-Sat : 9am-6pm
Sunday : 11am-5pm
Address :
8777 Washington Blvd, Culver City, California 90232
Phone : +1 310-559-4770
Costa Mesa
3309 Hyland Ave, Costa Mesa, CA — 92626
Phone : 714 453-COOK (2665)
Hours :
Monday-Saturday 9am-6pm
Sunday 11am-5pm
Hot Springs
510 Ouachita Ave, Hot Springs, AR — 71901
Phone : 501 624-COOK (2665)
Hours :
Monday-Saturday 9am-5pm
Email : customerservice@surfasonline.com
Website : www.surfasonline.com