Accident Attorneys in Los Angeles California
Personal injury attorney, and accident attorneys in Los Angeles California.
NOVIK LAW GROUP, A Professional Corporation
Award-Winning Top Rated Personal Injury Attorneys in Los Angeles, California. Specializing in accident & injury cases of all kinds. Erick B. Novik, Esq., is a trial lawyer that exclusively represents individuals and families who have suffered serious injury or loss. Erick has obtained favorable results through trial and settlement and successfully recovered MILLIONS of dollars for his clients.
Address :
16830 Ventura Boulevard, Suite 508,
Encino, CA 91436
Phone: (818) 305-6041
Call (818) 305-6041 or contact today to schedule a FREE CONSULTATION.
Website : noviklawgroup.com
El Dabe Ritter Trial Lawyers
20+ years experienced personal injury attorney Los Angeles, CA. 3 offices – Los Angeles, Huntington Beach and Torrance.
Los Angeles Office
AT&T Center
1150 S Olive St #1300
Los Angeles, CA 90015
Phone: (888) 539-1422
Fax: 213-985-1125
Website : www.personalinjurylawyerslosangeles.com
Law Brothers – Injury Attorneys
Award-Winning Personal Injury Attorneys. With offices throughout California, Texas, and the West Coast, the Law Brothers, employ a team of skilled personal injury professionals, and work with a large network of the nation's trusted legal support staff, medical experts, and accident reconstruction specialists to provide exceptional service to it's clients.
HEADQUARTERS : Los Angeles
8370 Wilshire Blvd #205,
Beverly Hills, CA 90211
P: (888) 556-3985
F: (310) 550-8988
Website : lawbrothers.com
McGee, Lerer & Associates
Husband & Wife Team, Los Angeles Personal Injury Attorneys. Provide the Best Legal Services in L.A. County with four office : Santa Monica, Long Beach, Los Angeles & Pasadena.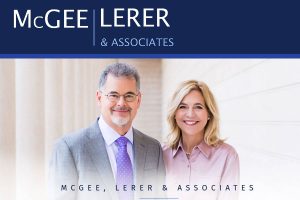 Address :
11845 W Olympic Blvd Suite 645W,
Los Angeles, CA 90064
Phone : (310) 231-9717
Website : www.mcgeelerer.com