Sam's Parking Lot Lax
Long Term Airport parking lot near Los Angeles International (LAX) Airport. Located at 5700 W 96th St in Los Angeles, right across the street from Wally Park.
Amenities / Services :
– Free Shuttles runs 24/7 every 15 minutes
– 24 Hour Security + Camera Surveillance
– 24 Hour Lot Attendant
– Car Wash (Simple Hand Wash, Deluxe Hand Wash)
– Detail on-site (Interior Detail / Exterior Detail / Complete Detail)
– Oil Change on-site
– Smog Check
– Body Work, Engine Cleaning and Mechanical Services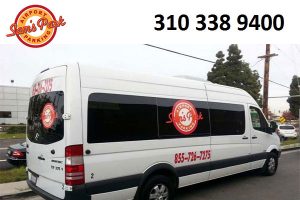 Parking Types :
– Outdoor Self Parking
– Outdoor Valet Parking
– Indoor Valet Parking
Parking Rates :
Sam's Park offers cheap $3.99/day rate is for long term parking (35 days or longer).
Other great discounts available for 7, 14 and 21 days stays as well.
Reservation and Information
Visit here to reserve online or Call now 24 hour number : 1-310-338-9400
Other Booking Options :
Outdoor Valet (Daily) From $ 12.95
Covered Valet (Daily) From $ 14.95


Address :
Sam's Park, Inc.
5700 W. 96th St. Los Angeles, CA 90045
Phone : 1-310-338-9400, 1-310-338-9400
Website : samsparking.com